✓ Electromechanical with Engine
Electromechanical elevators with machine have the ability to install any type of building. The engine is located at the top or bottom of the building. From the most classical lifts, time are first used.
Specifically electromechanical elevators are characterized by their smooth operation when there is a large volume of starts, many stops and long journeys, maintaining decent speed.
To electromechanical lifts possible application of variable frequency (inverter), which offers significant advantages, most notably the reduction of energy consumption and as 40%.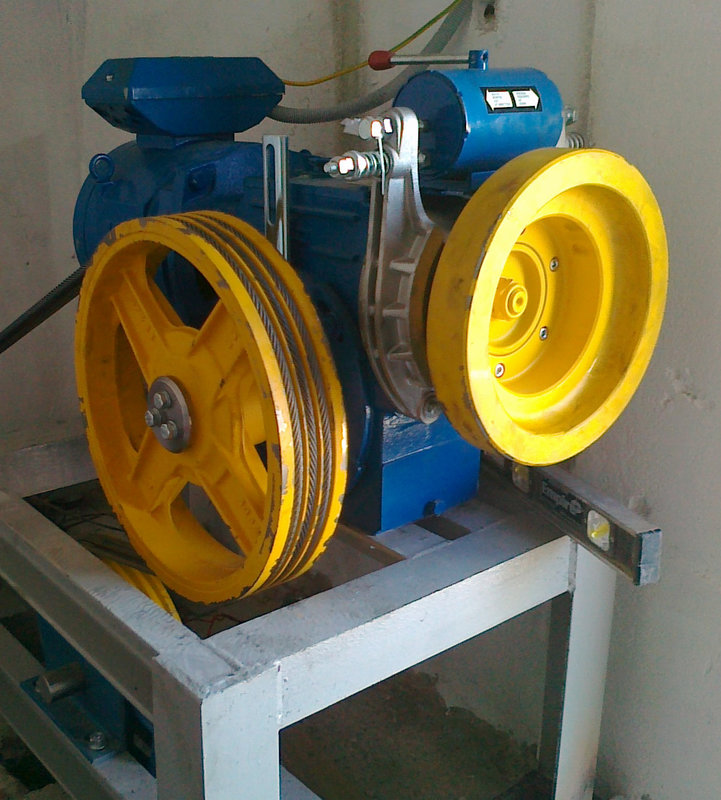 ✓ Electromechanical without machine (MRL)
Usually installed in buildings with high transport requirements, which account for a large number of paths and have high demands on speed.
The drive mechanism is mounted on the upper inner part of the shaft (headroom) and control operating panel is integrated into a space adjacent, as the frame of the door.
Main characteristics are high energy efficiency using PMSM motor without reducer Gearless and high speed.
✓ Hydraulic lifts with machine
Hydraulic lifts with machine are the lifts in which the energy required to lift the load from an electric pump which is located within an oil tank and a machinery space in which the hydraulic pump is placed.
Usually placed in small or medium-sized buildings or buildings for general public but with short distances between floors.
A key advantage is their flexibility in positioning and o automatic evacuation in case of a power failure.
Is it possible for New Generation Hydraulic lifts - Green Edition different from the conventional technology as they offer excellent quality traffic while saving energy by 50%. Accompanied by energy research and energy classification certificate in VDI 4707.
✓ Plumbers without machine
Hydraulic elevators without machine τοποθετούνται σε κτήρια στα οποία δεν υπάρχει χώρος μηχανοστασίου,
και έτσι υπάρχει δυνατότητα ο κινητήριος μηχανισμός τους να βρίσκεται μέσα σε ειδικά διαμορφωμένο μεταλλικό ερμάριο.
✓ Residential elevators – Maisonlift
The hydraulic elevator which is the right solution for transport of persons in buildings with well, but also in buildings without a well for which offered the solution extruded aluminum or reinforcement shaft.
Its use has application in various types of buildings, as houses, industrial and general buildings with restrictions on pit depth or headroom.
Also, thanks to the large chamber dimensions and door is suitable for use by persons with disabilities (AMEA), elderly and in general wheelchair access.
Accompanied by a type-examination certificate in accordance with the European Directive 95/16 EC (body TUV) and harmonized with EN 81-21.
*available and inverter VVVF